Celebrate 100 years of Goldbears with us!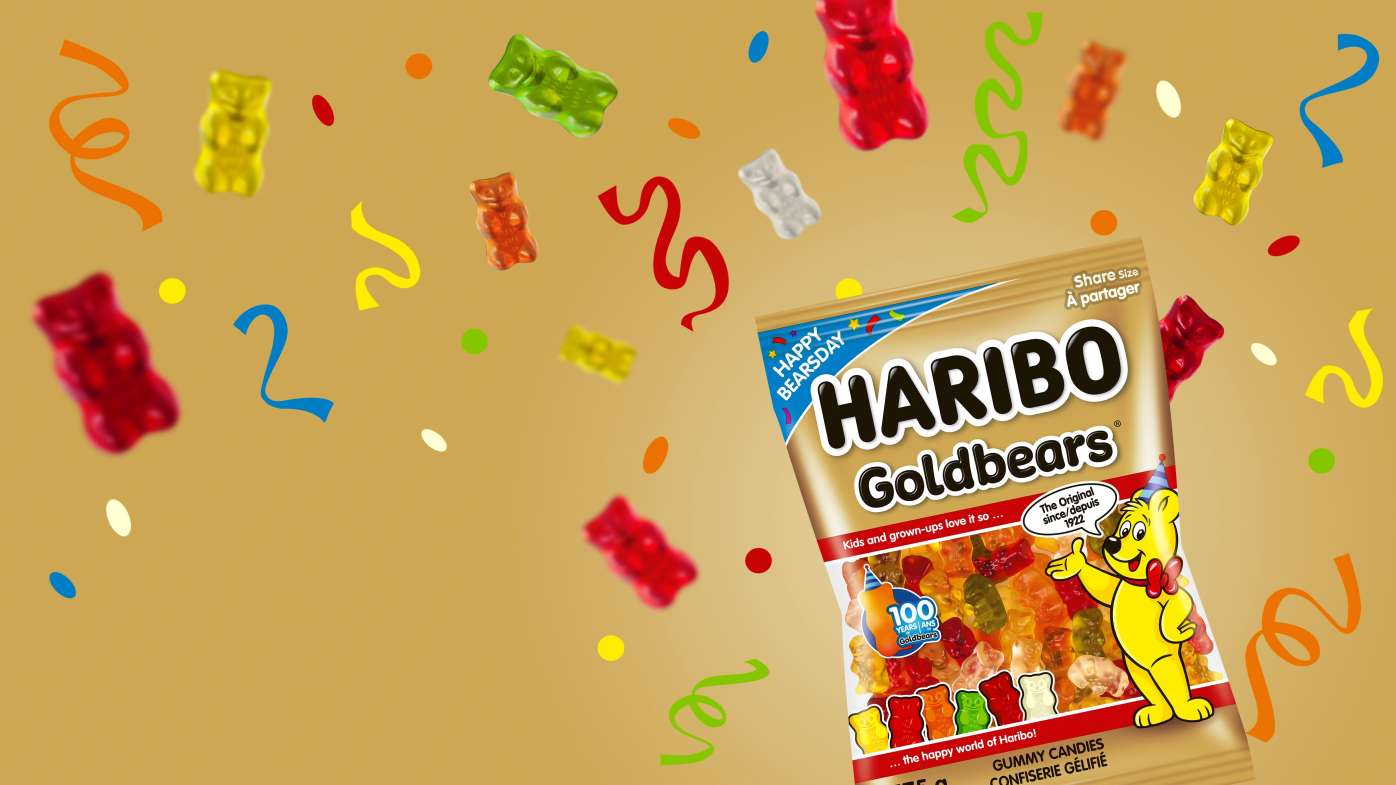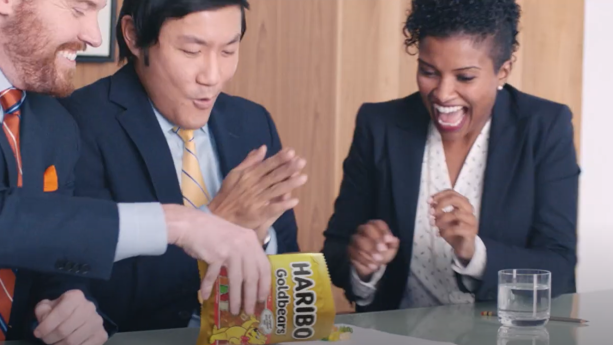 HARIBO Goldbears - Boardroom Advert
Our HARIBO Goldbears have been delighting kids and grown-ups since 1922! With flavors ranging from pineapple to lemon, the six colorful Goldbears represent one thing above all else: irresistible childlike happiness that's fun to share!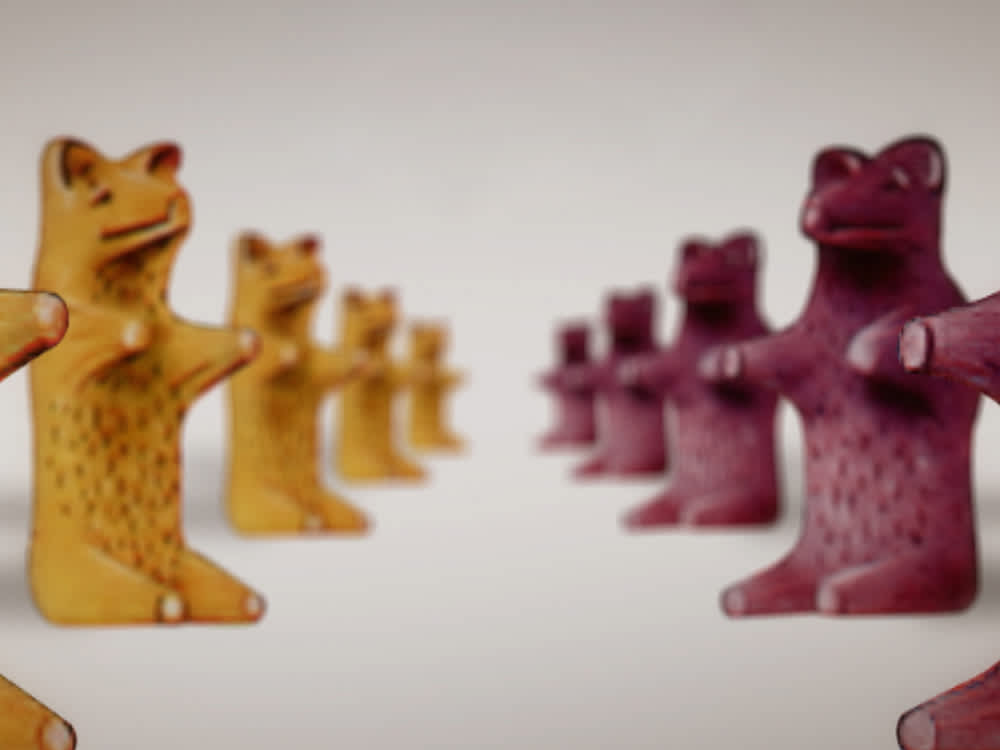 1922
The DANCING BEAR sees the light of day
Hans Riegel lays the first foundation stone for HARIBO's success when he invents the DANCING BEAR – a gummy bear that would one day become world-famous as the legendary HARIBO Goldbear. It was bigger than today's Goldbears, but also slimmer. Two DANCING BEARS cost just one Pfennig in Germany, which is currently in the grip of inflation.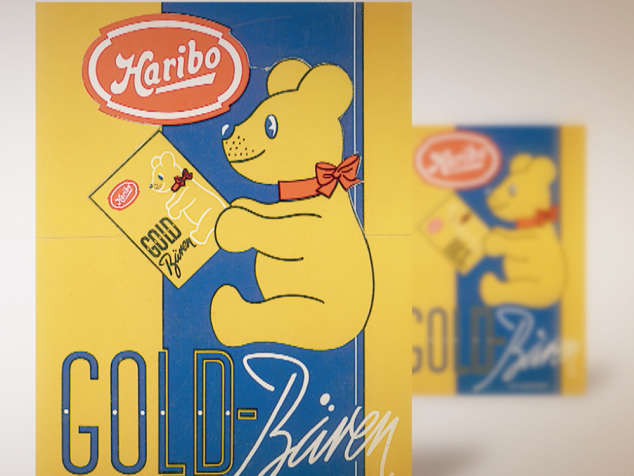 1960
The Goldbears are born!
HARIBO Goldbears hit the market. The huge success of the sweet cult product prompts HARIBO to have an official birth certificate issued for the Goldbears: in 1967, the German Patent Office officially recognizes the Goldbears as a registered trademark. They're simply more than just gummy bears: you'll find everything you need to know about our no. 1 product here.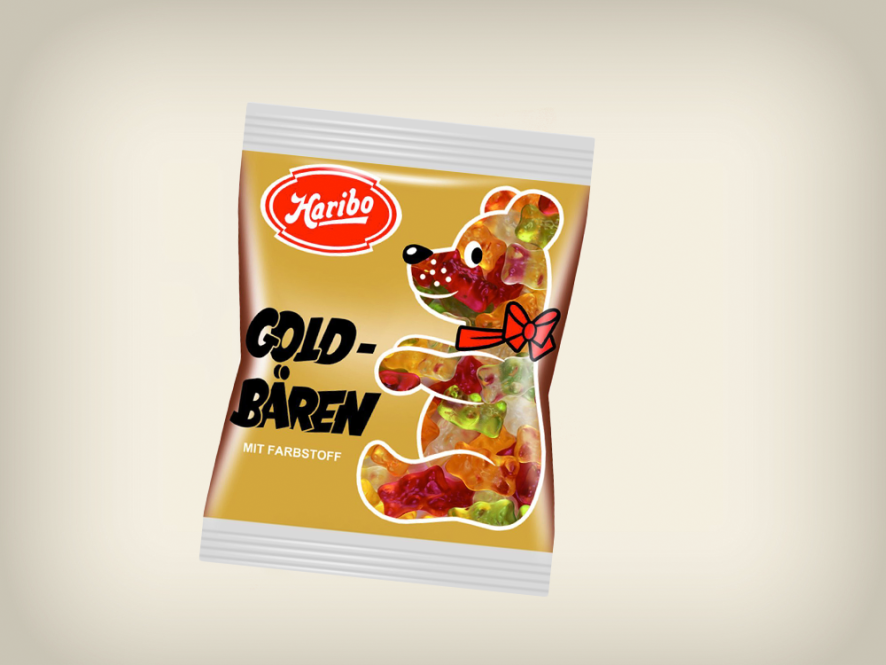 1961
Perspective
The first chapter of the Goldbears success story was written during this period: In 1961 was the first launch of the iconic packaging design which core elements have remained an integral part of confectionery shelves until today.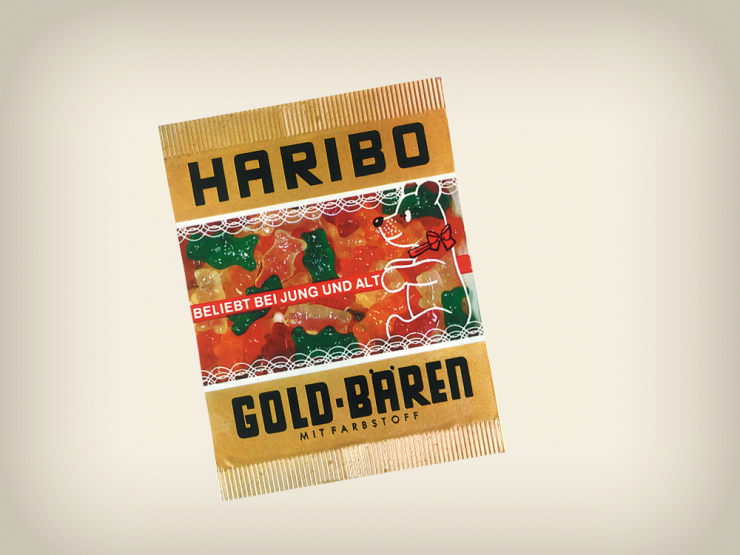 1968
Slogan
HARIBO Goldbears are not only the stars of the confectionery shelves, they perform just as well on the TV stage. In 1968, their advertisements already flickered across German screens for the first time.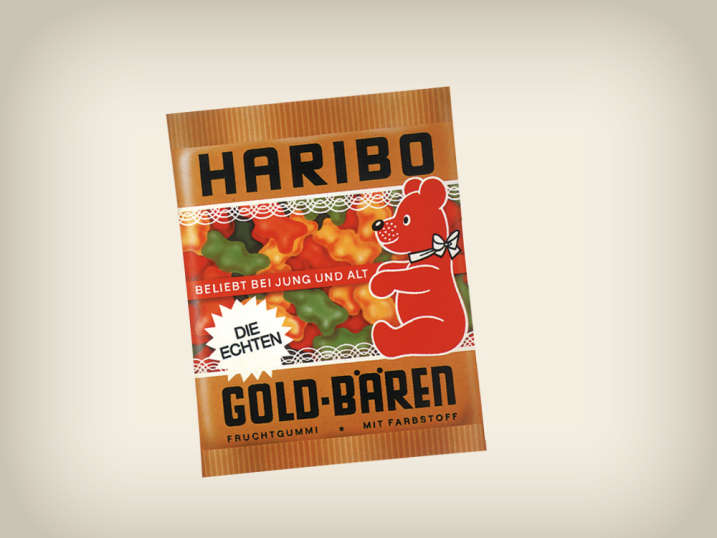 1978
The Goldbears change their shape
Customers' aesthetic sensibilities change in the 70s, and with them the shape of the Goldbears: the feet, which stick out relatively far, are shortened and the Goldbears are given their compact, stylized appearance, which they still have to this day.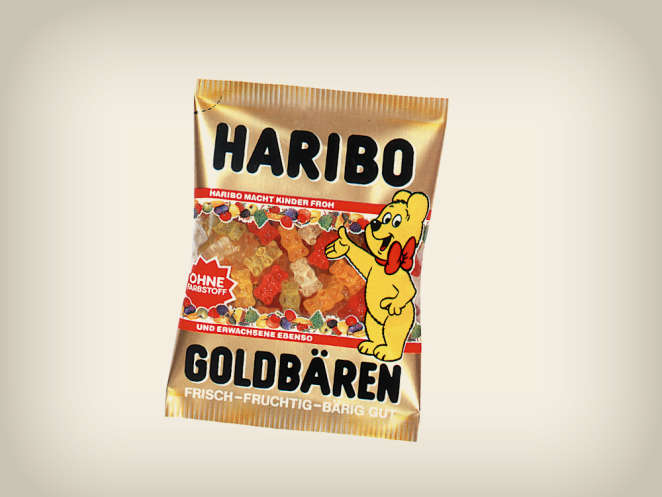 1989
New colours for the Goldbears
The Goldbears get a makeover: the fruit and plant concentrates used make the colours a little softer. The yellow Goldbear illustration with red bow tie appears on the packaging for the first time.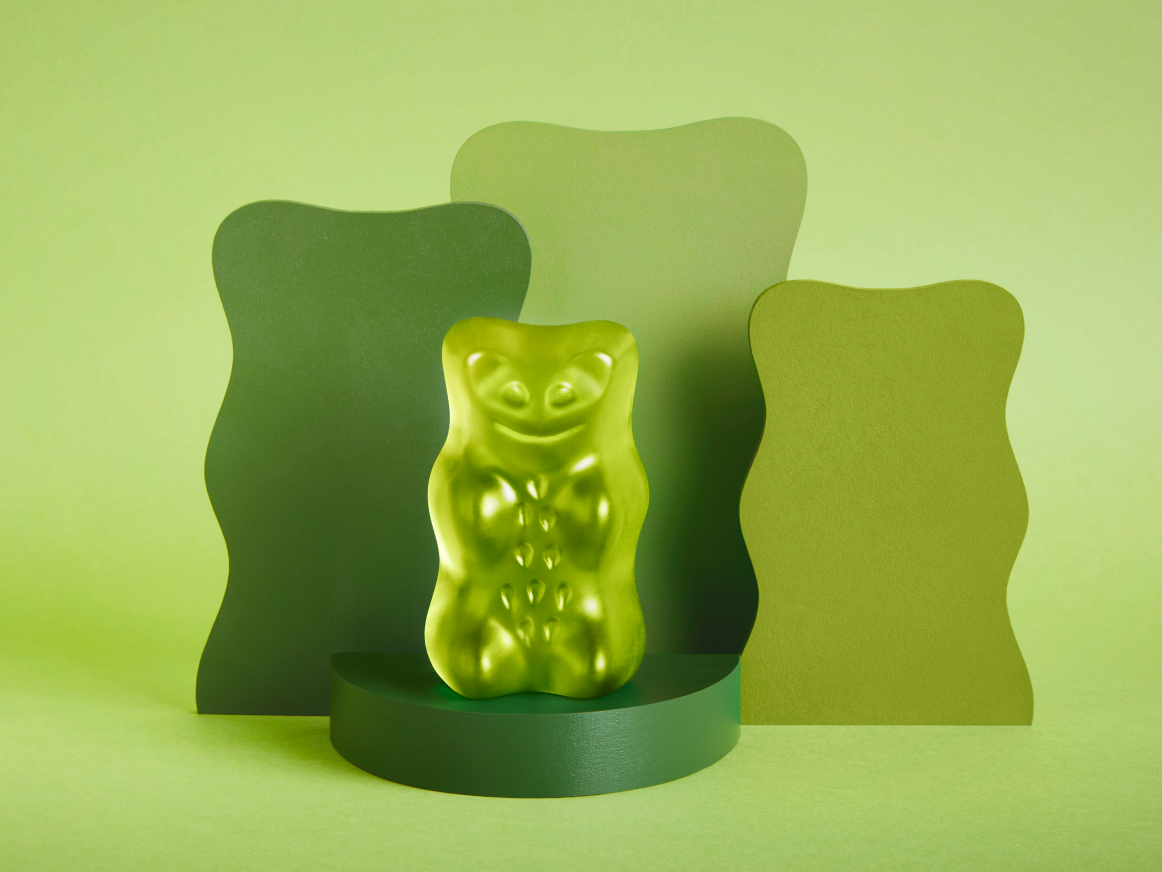 2007
85 years of HARIBO Goldbears
For their 85th birthday, the Goldbears are given a new flavour, a new bag design and a uniform, cheerful smile. Apple is the sixth flavour to join the ranks. For consumers, that means that the Goldbears are now even fruitier!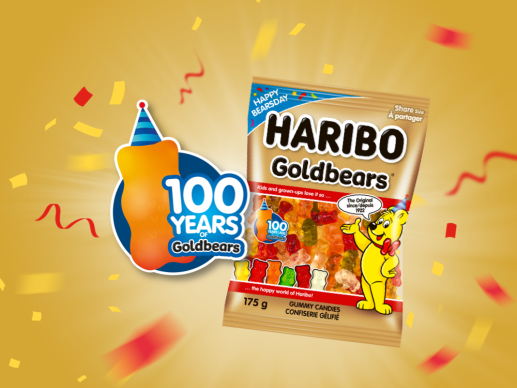 2022
100 years young
A reason to celebrate! The Goldbears are turning 100 years young!
10 times
If we lined up all the Goldbears produced in a year, they would reach around the earth ten times.