100 years of HARIBO, from a courtyard laundry to a global market leader
The family business can look back on a unique success story.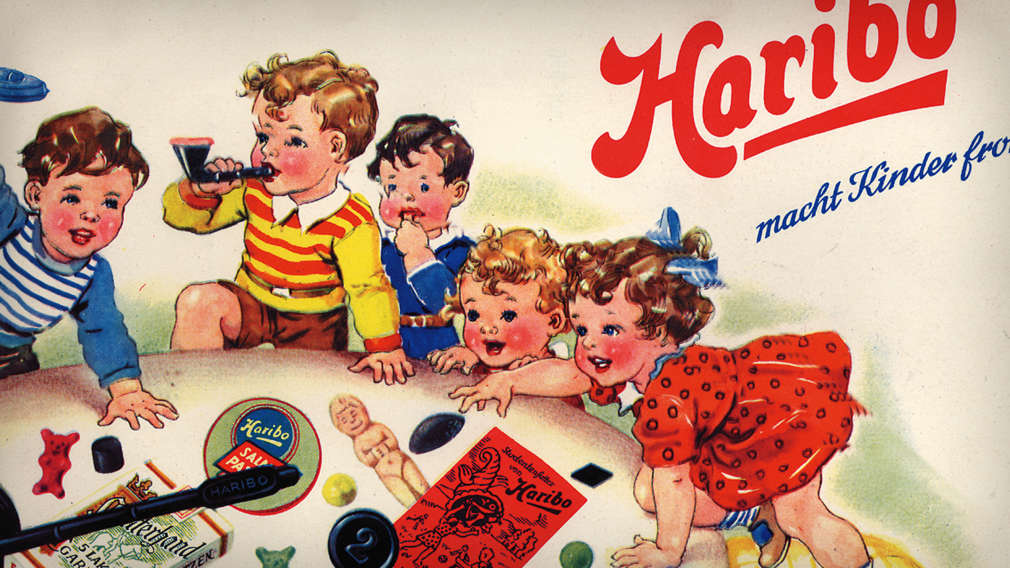 As a third generation family business, we are celebrating our 100th anniversary in 2020. Have the Goldbears always come in six colours? Who invented HARIBO Liquorice Wheels? There are many interesting questions! The answers lie in our company history: have fun discovering them!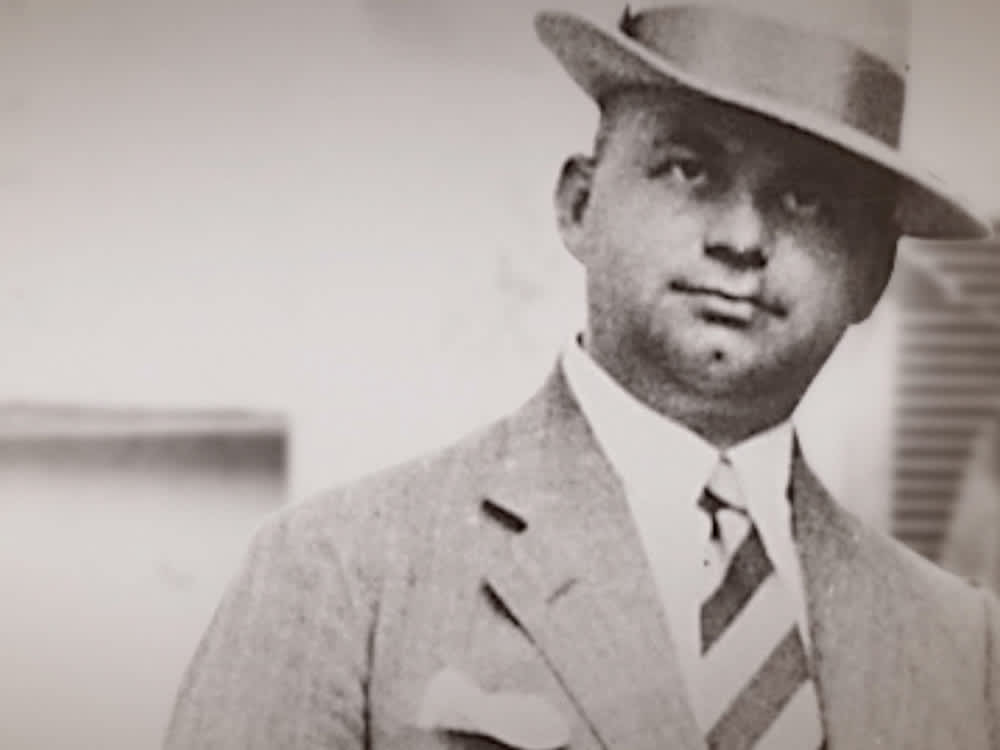 1920
A small sweets company
Born in Friesdorf near Bonn in 1893, Hans Riegel trains to be a confectioner and becomes a partner in the Heinen & Riegel company. He establishes HARIBO (HAns RIegel BOnn) on 13 December 1920 and launches his sweets production in a small kitchen with nothing more than a sack of sugar, a marble slab, a stool, a stove, a copper pot and a rolling pin. His wife Gertrud becomes the new company's first employee in 1921.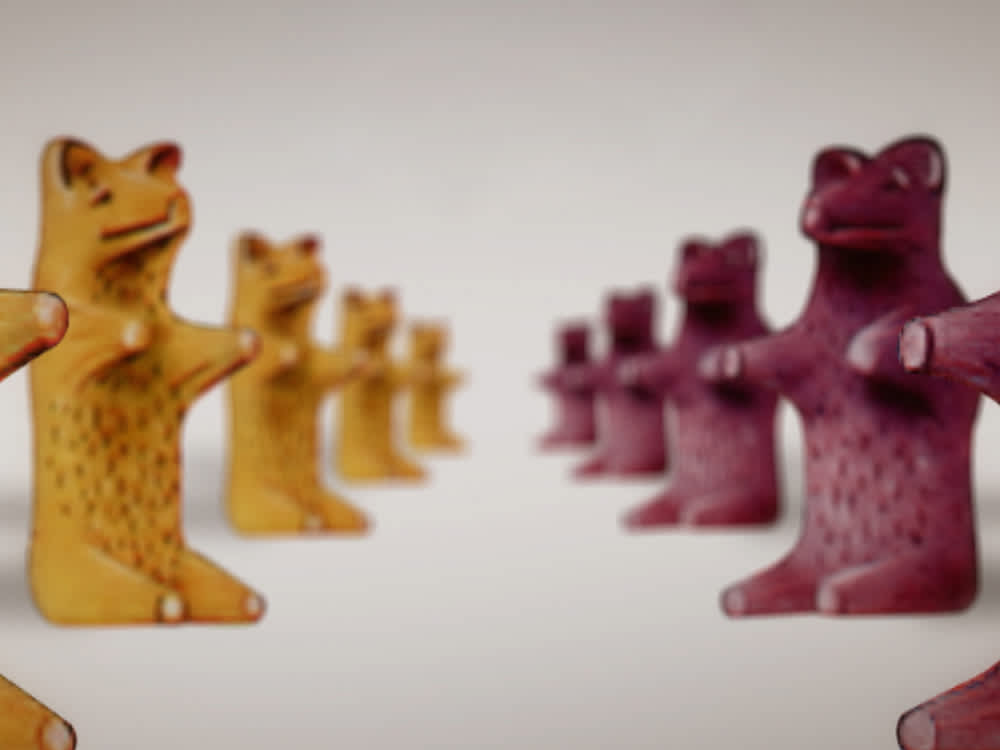 1922
The DANCING BEAR sees the light of day
Hans Riegel lays the first foundation stone for HARIBO's success when he invents the DANCING BEAR – a fruit gummy bear that would one day become world-famous as the legendary HARIBO Goldbear. It was bigger than today's Goldbears, and also slimmer. At that time, two DANCING BEARS in inflation shaken Germany cost just one penny.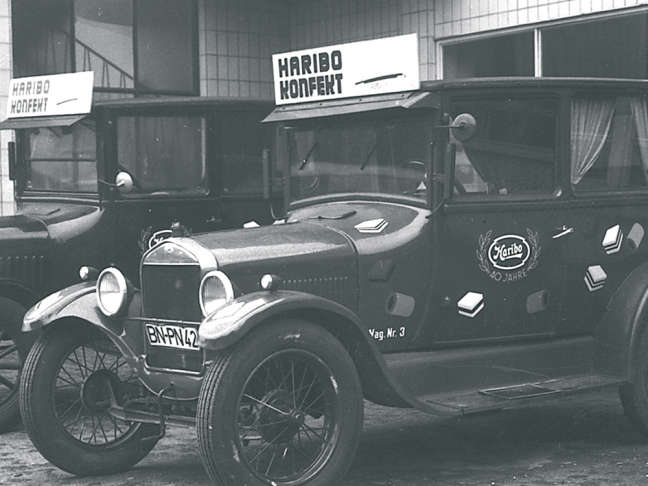 1923
The first company car
An increase in demand prompts the first investment in modern transport technology: HARIBO acquires its first car, which is used to supply customers. Up until that point, Hans Riegel's wife Gertrud had delivered the daily production by bicycle.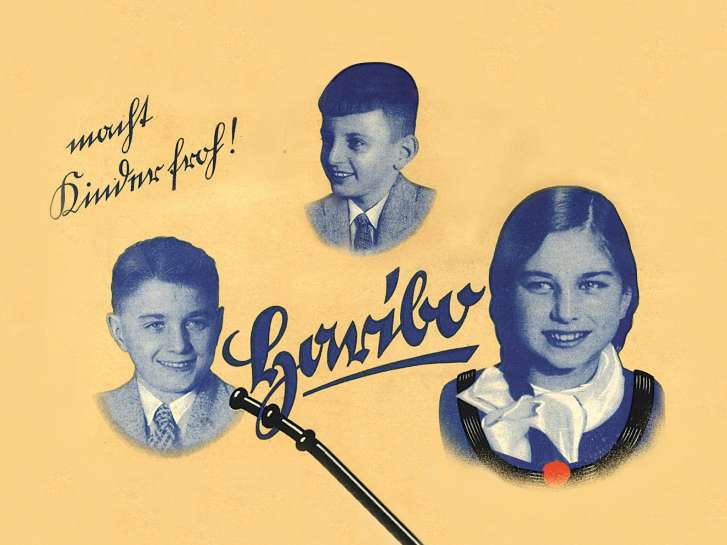 1923
Riegel family
Hans Riegel Junior is born. The first of three children, the family went on to welcome daughter Anita in 1924 and son Paul in 1926. Hans and Paul begin managing the HARIBO company in the mid-40s.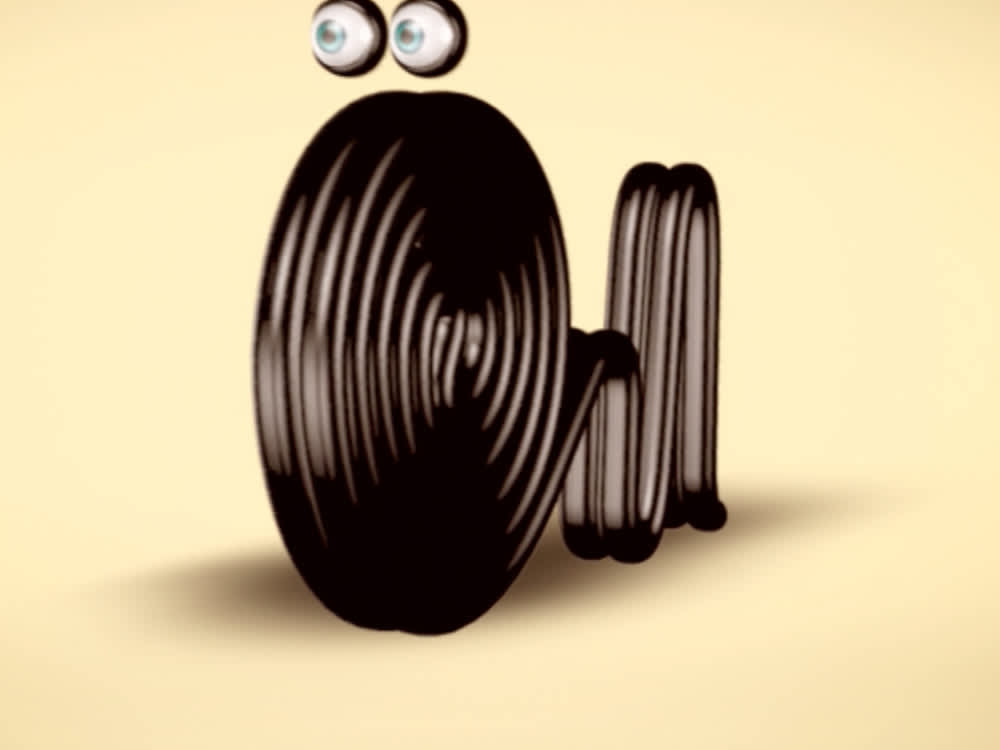 1925
Liquorice produced for the first time
The second foundation stone in HARIBO's success story: Hans Riegel begins producing liquorice products. Liquorice sticks with HARIBO lettering are one of the first customer favourites, soon followed by many other specialities such as the world-famous Liquorice Wheels of today. The popular DANCING BEAR welcomes a cousin: the BLACK BEAR.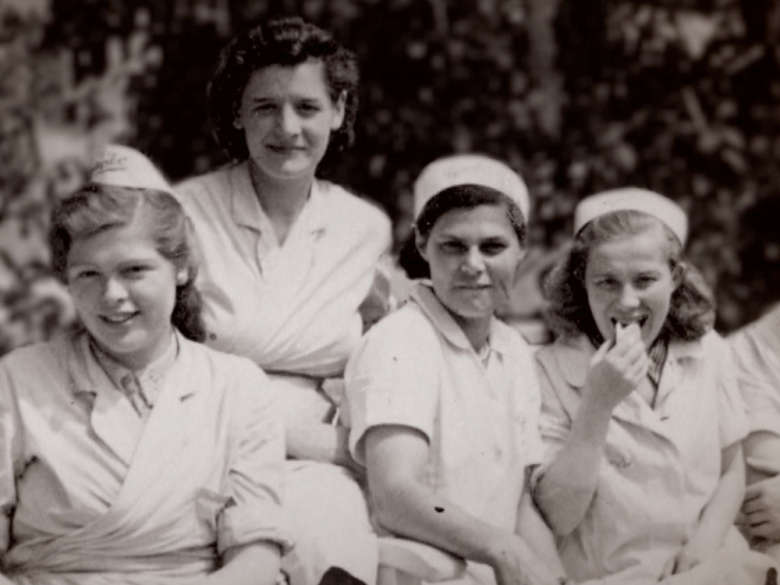 1930
A growing Company
Sales representatives now supply the whole of Germany with HARIBO products. By the year 1933, the company has grown into a solid medium-sized company with 400 employees. At the same time, the main building of the production facility in Bonn is completed. The latest stroke of genius is the simple and catchy advertising slogan: 'Haribo macht Kinder froh' (Haribo makes children happy). The DANCING BEAR is joined by a new relative: the TEDDY BEAR.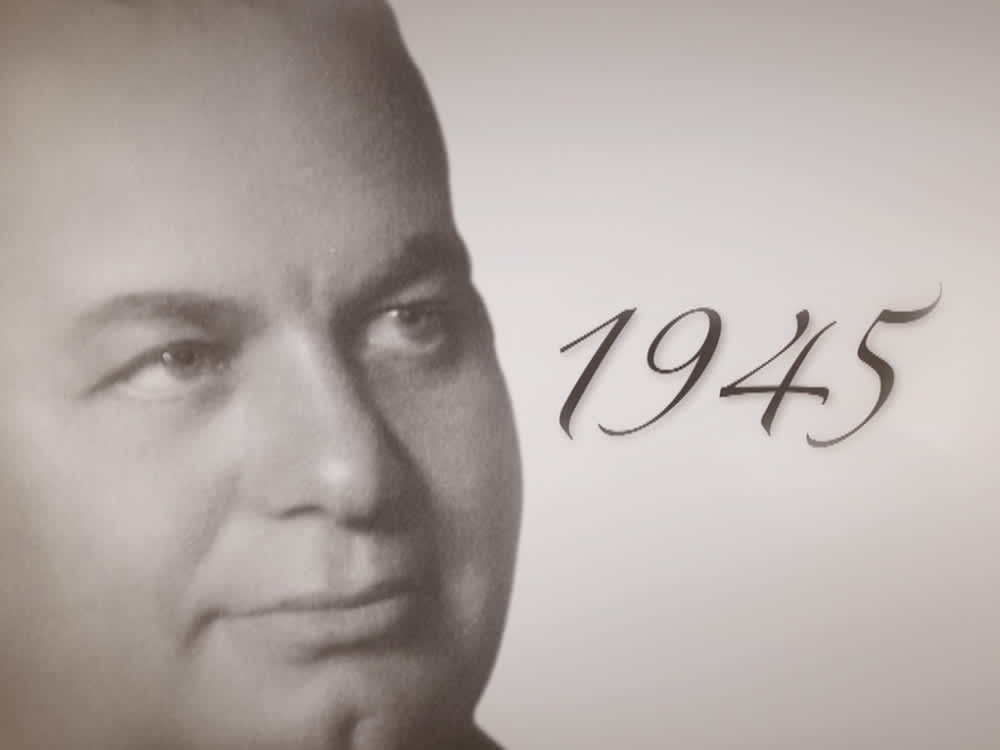 1945
Difficult times
War and a shortage of raw materials take their toll on the economy – and not even HARIBO is spared. In 1945, company founder Hans Riegel dies at the early age of 52. For a brief period following World War II, Hans' wife Gertrud manages operations.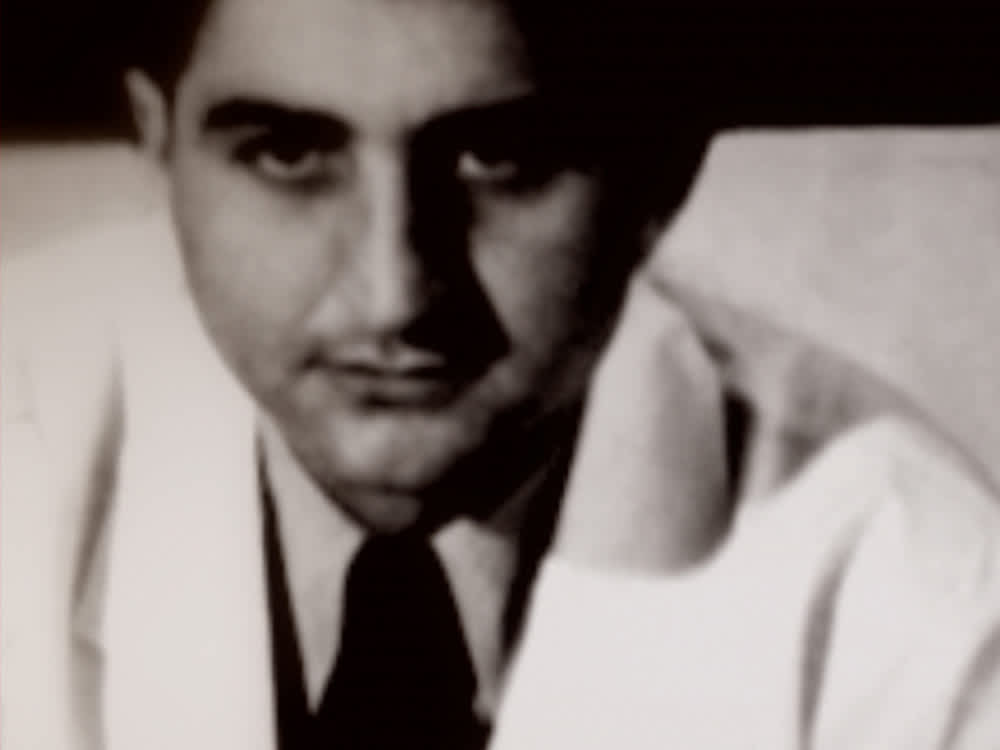 1946
A new generation
Restoration of the company begins with just 30 employees after World War II. In 1946, brothers Hans and Paul Riegel take over company management, relieving their mother of her role. Dr Hans Riegel is in charge of the commercial side, marketing and sales, whilst his brother Paul is responsible for production. Success soon follows, with HARIBO employing around 1,000 people by 1950.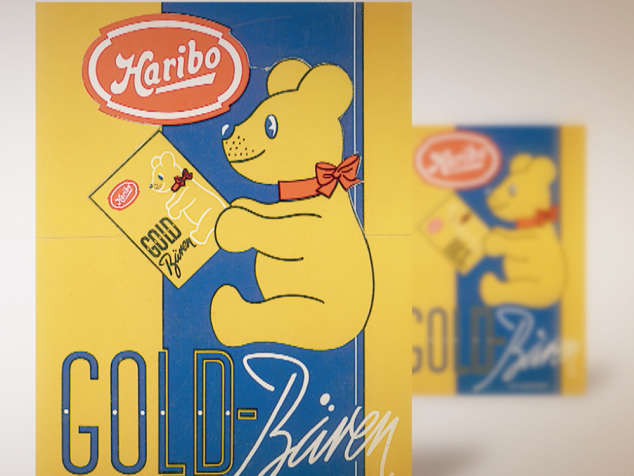 1960
The Goldbears are born!
HARIBO Goldbears hit the market! The huge success of the cult sweet prompts HARIBO to have an official birth certificate issued for Goldbears. In 1967, the German Patent Office officially recognises Goldbears as a registered trademark. They're more than just gummy bears: you'll find everything you need to know about Germany's no. 1 product here.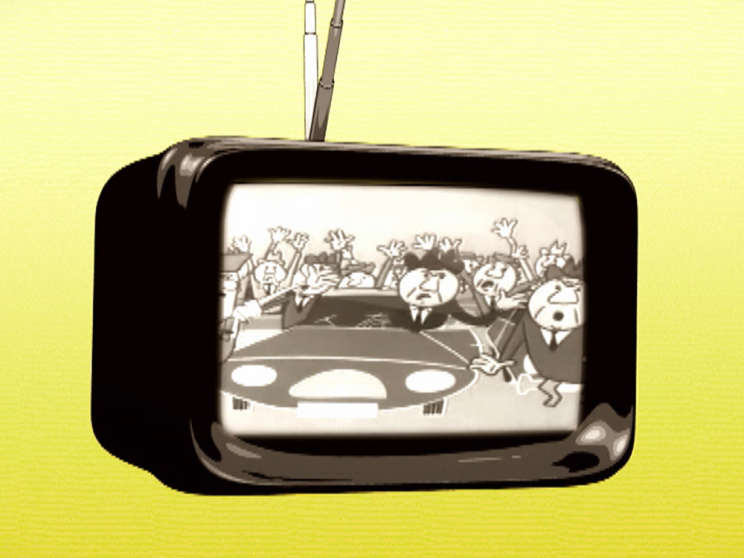 1962
HARIBO advertises on TV for the first time
HARIBO recognises early on just how important the new medium of TV is, with HARIBO ads shown for the first time on German TV. In the mid-60s, the advertising slogan 'Haribo macht Kinder froh' (Haribo makes children happy) is expanded to include the phrase 'und Erwachsene ebenso' (and adults too). Our YouTube channel provides insights into TV ads from more than 50 years of HARIBO advertising history.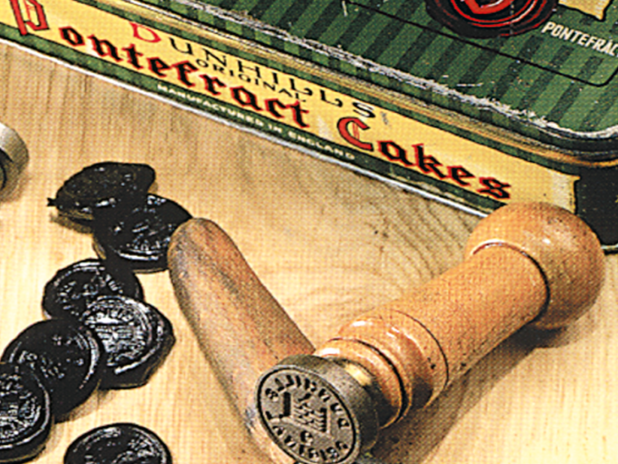 1972
New Markets
HARIBO, the world's biggest manufacturer of fruit gums and liquorice products acquired a majority stake in the English firm Dunhills (Pontefract) in 1972. Dunhills' great product portfolio of traditional lines was retained, and the famous round liquorice Pontefract Cakes are still produced today.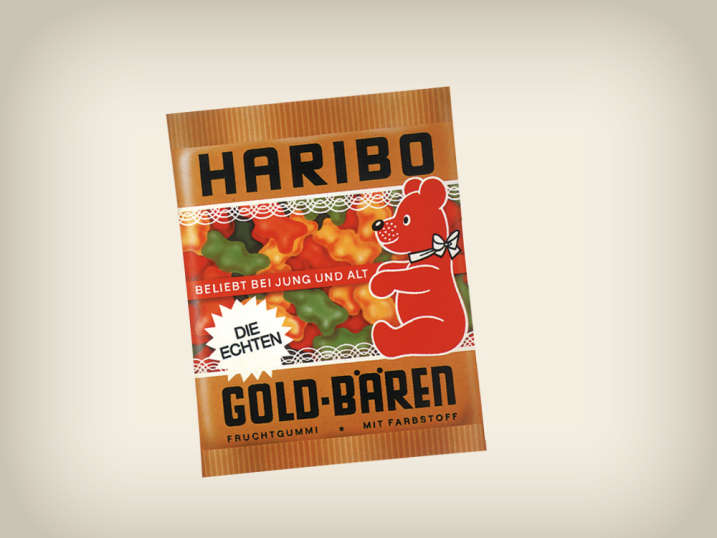 1978
The Goldbears change their shape
Customers' aesthetic preferences changed during the 70s, and with them the shape of the Goldbears: the feet are shortened and the Goldbears are given their compact, stylised appearance, which they still have to this day.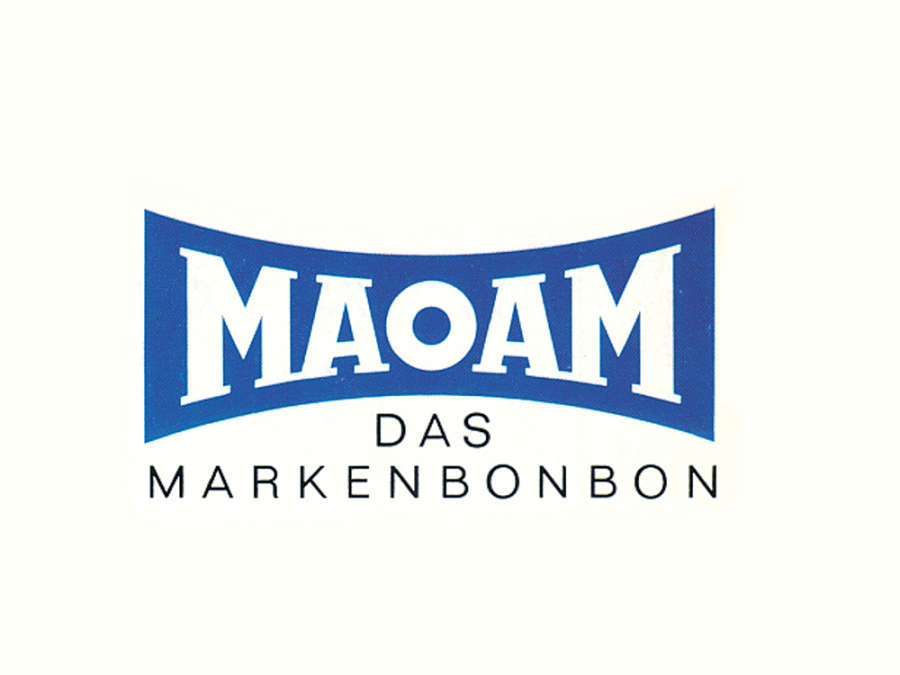 1986
MAOAM now belongs to HARIBO
HARIBO acquires Edmund Münster GmbH & Co. KG, which is now based in Neuss. The long-standing MAOAM brand now belongs to the HARIBO Group. Since it was introduced, the unmistakable MAOAM lettering has remained virtually unchanged and has long been one of the most well-known classics among prominent trademarks.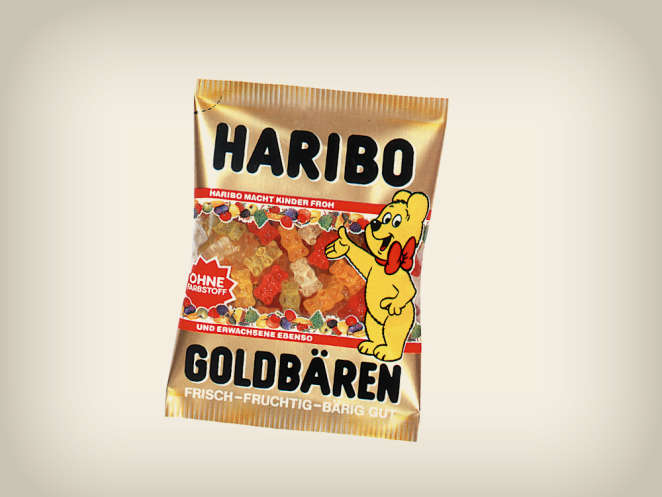 1989
New colours for the Goldbears
Goldbears get a makeover: the colours are softened due to the fruit and plant concentrates used. The yellow Goldbear illustration with red bow tie appears on the packaging for the first time.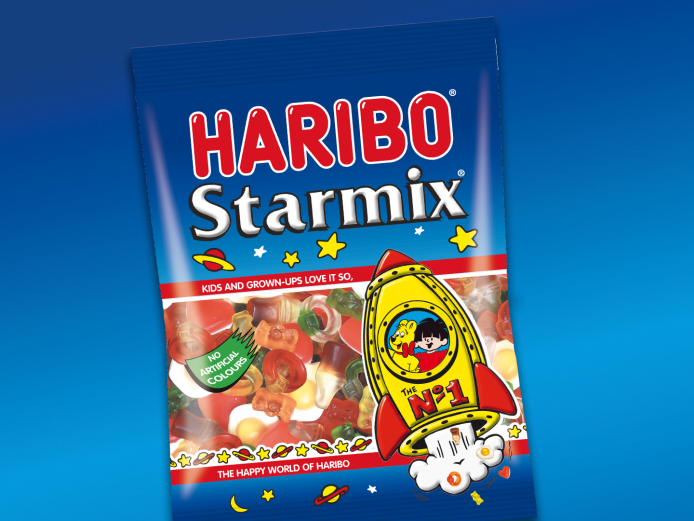 1994
New Ideas
In 1994, HARIBO took the final step to fully acquire Dunhills. It set about revolutionising the UK's sweets market and went on to create its own unique mixes, bringing family favourites together in one bag to create what have become the UK's most popular sweets.
Starmix, which is now the UK's number one treat, was launched in 1995. Supermix, combining its squishy and soft textures, followed in 1996 and in 1997 the HARIBO 'tang' was introduced with Tangfastics.
1996
Here come the marshmallows!
HARIBO acquires the Belgian sweets company Dulcia, which has been producing the highly popular Dulcia marshmallow products Soft-Kiss, Cocoballs and Rombiss for decades. In mid-2007, the name Dulcia is removed from the packaging and customers now find the foam products under the name HARIBO Chamallows.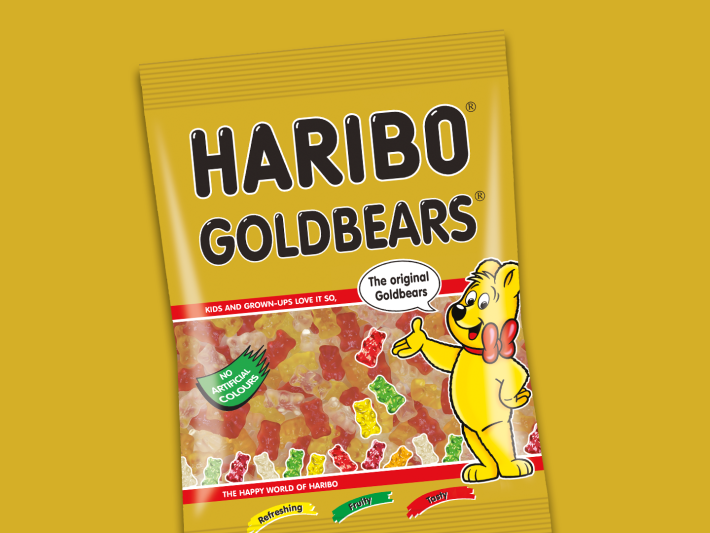 2007
85 years of HARIBO Goldbears
For their 85th birthday, Goldbears were given a new flavour, bag design and a cheerful smile. Apple is the sixth flavour to join the ranks. For consumers, that means the Goldbears are now even fruitier!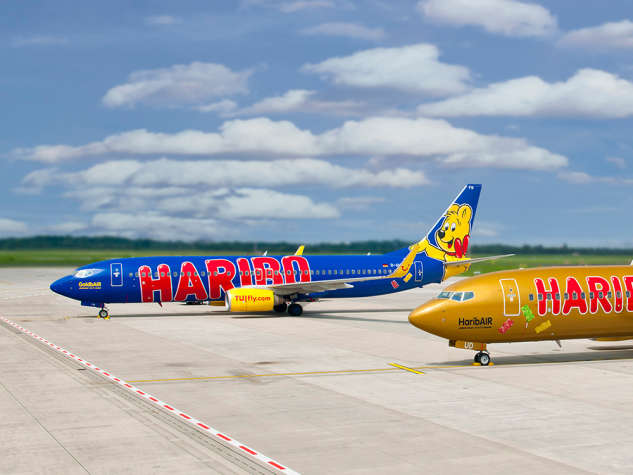 2008
Advertising that really takes off
Take-off for a unique, ten-year collaboration: two TUIfly Boeing 737-800s are presented as 'flying ambassadors of the skies' in the exclusive HARIBO Goldbear design: the GoldbAIR and, from 2010, the HaribAIR. The colourful Tropifrutti aeroplane joins the HARIBO/TUIfly air fleet in May 2015.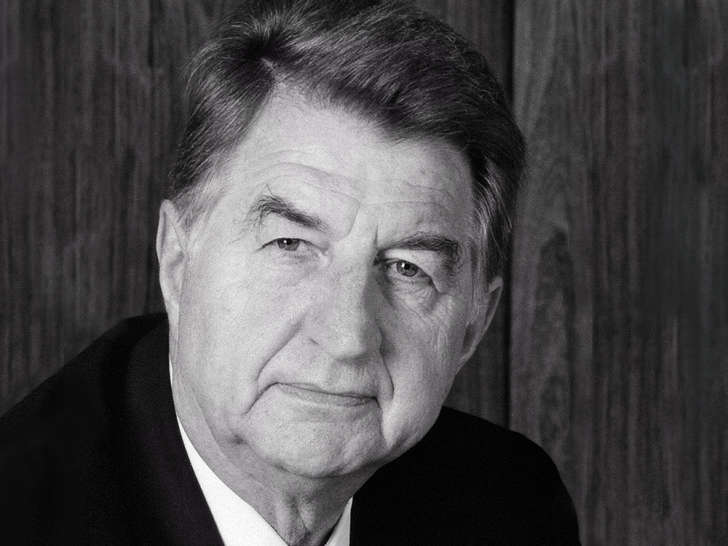 2009
Paul Riegel dies at the age of 83
Co-owner Paul Riegel, who is in charge of production and technology, dies unexpectedly on 2 August 2009. As an experienced inventor, he developed many machines himself, including his most famous invention, the Liquorice Wheel winding machine. Paul Riegel was involved in numerous social projects and organisations, for which he was highly appreciated.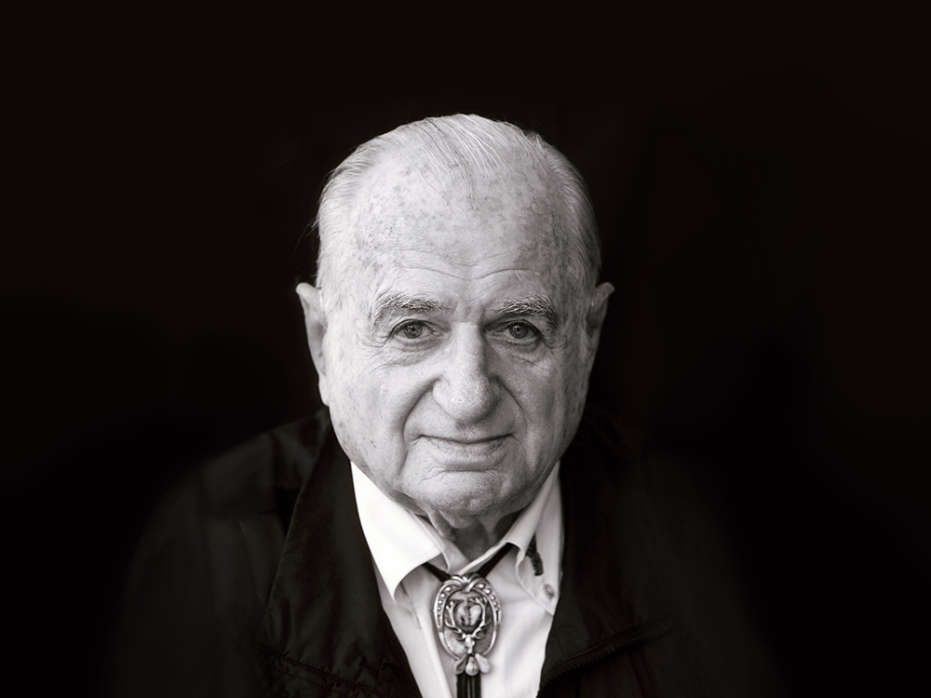 2013
Dr Hans Riegel dies at the age of 90
Dr Hans Riegel dies on 15 October 2013. He had managed the commercial side of HARIBO for 67 years and was the oldest active Managing Director in Germany. He not only played a key role in shaping HARIBO, but also the sweets industry in Germany and abroad. Dr Hans Riegel dedicated his life to HARIBO and the desire to make life a little sweeter for people big and small.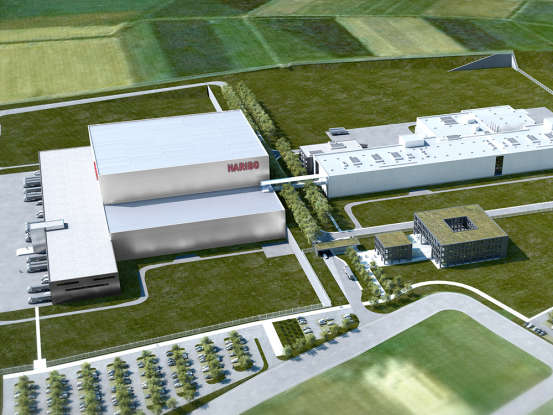 2014
A new start in Grafschaft
In 2013, HARIBO GmbH & Co. KG shareholders vote to establish a new site in Grafschaft, a municipality in Rhineland-Palatinate. Acquired in 2014, the 27-hectare site offers ideal transport connections as well as space for a large logistics centre, one of the most cutting-edge production lines on three levels and a new, modern administration building.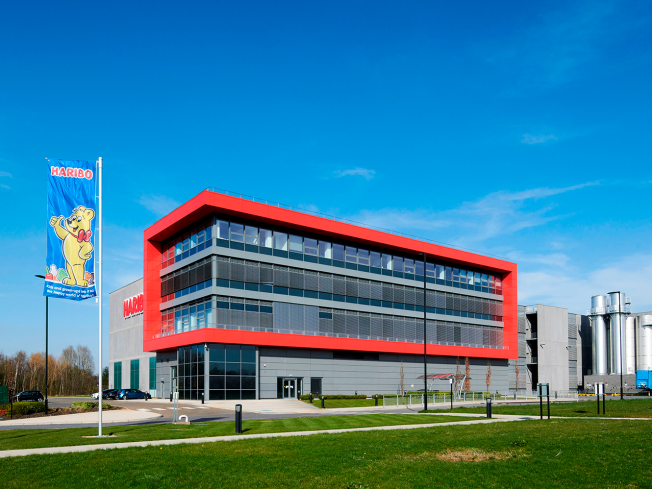 2020
HARIBO: 100 years young
The family business in its third generation will celebrate its anniversary on 13 December 2020. HARIBO products have represented delicious sweet snacks and brought about small moments of joy for 100 years. The anniversary campaign will examine HARIBO's fascinating history, but more importantly look to the future and 'celebrate 100 years of joy together' with the whole of Germany.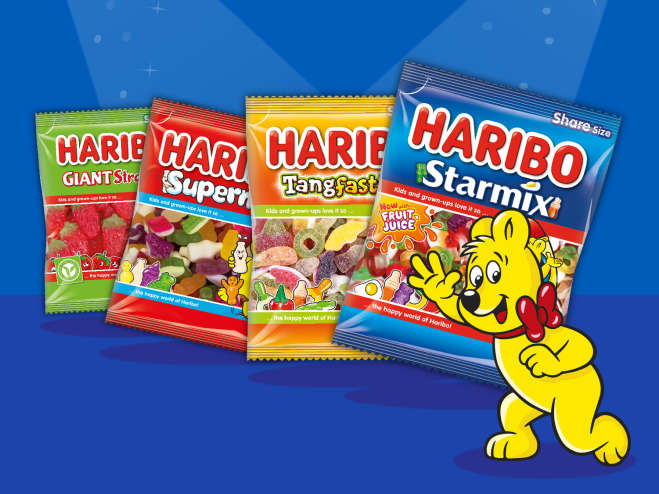 2021
A Growing Success
Over the years HARIBO has experienced a great deal of success, growing year-on-year to become the UK's market leading brand with a market value of £150 million. (Source: IRI Marketplace value sales 2020).

Top selling Starmix, Tangfastics and Supermix are firm family favourites, while new products and formats are launched every year, whether that is Fruitilicious, which offers the same great taste but with 30% less sugar, or Squidglets, a soft and squidgy mix packed with playful pieces in tasty fruit and cola flavours.
HARIBO's success has not been limited to the German market: as a global market leader in fruit gummies and liquorice, HARIBO is now available in more than 100 countries around the world. HARIBO produces its treats at 16 locations worldwide and employs more than 7,000 people. Together, the team ensure that customers can continue to enjoy their favourite products – in the same exceptional quality that they have come to know and expect from their favourite sweet brand. The product range continues to be exciting, with new sweets joining the familiar range of favourites that fans love. Further variety comes as a result of the quality brands that continue to be added to HARIBO's worldwide portfolio. Ensuring that customers can enjoy HARIBO treats in countries throughout the world, sales and production networks continue to be expanded. In order to deliver treats that are loved worldwide, recipes are specially tailored to suit the unique flavour preferences in different countries.