HARIBO variety: cheerful, colourful and delicious
Our extensive selection offers something for everyone.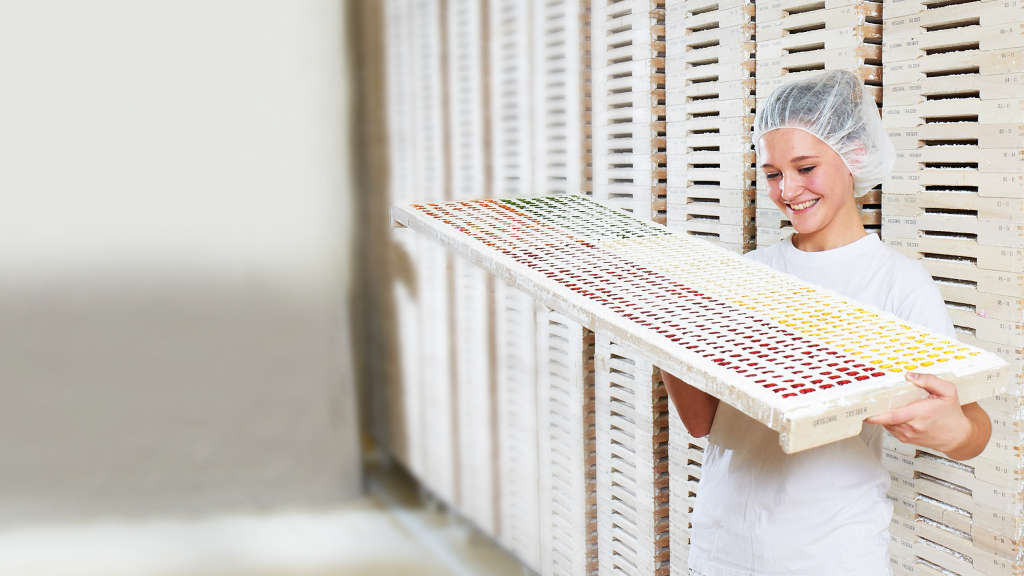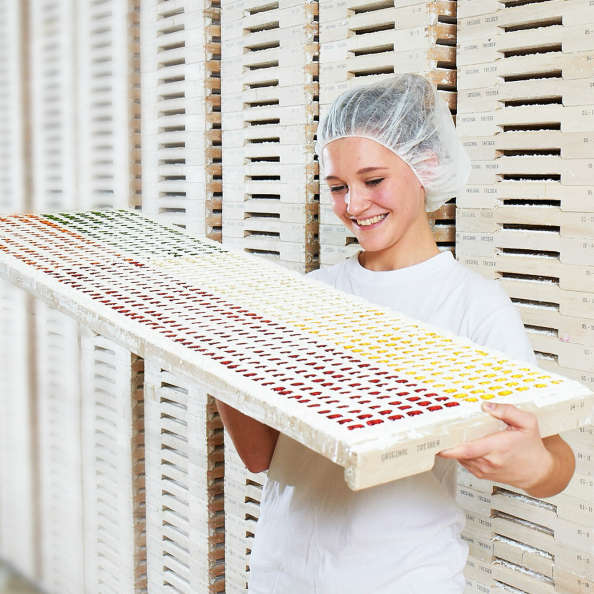 Fruit gummies: colourful variety
Production – with attention to detail
Our HARIBO fruit gummies have brought joy to everyday life for 100 years. With such diversity in shapes and flavours, there is something for everyone. Each and every HARIBO fruit gummy figure begins with a creative idea and is first sketched by hand. This template is then used to create a 3D sample drawing for a high-tech milling machine, which produces a plaster prototype. Once the new shape is perfect, several hundred stamps are created for production.

The figures – cast in the same mould
The figures are cast from a hot fruit gummy mass that has already been coloured with fruit and plant extracts. Mould casting requires shallow powder filled trays , which are filled with smoothly levelled corn starch powder. During production, the figure stamps are inserted into the powder trays from above, leaving behind an impression. A conveyor belt then transports the trays to the next station, where nozzles fill the negative moulds with liquid fruit gummy in mere fractions of a second. The new fruit gummies then have plenty of time to solidify in drying rooms. Finally, a wax film is applied, giving them a sheen and preventing them from sticking together.
Special shapes – created with high pressure
The production process for extruded products is somewhat different: the high-pressure nozzles press the fruit gummy mass into the desired shape, creating for example, a fruit gummy wheel. Whether pressed or cast, HARIBO's fruit gummy variety brings joy to everyday life.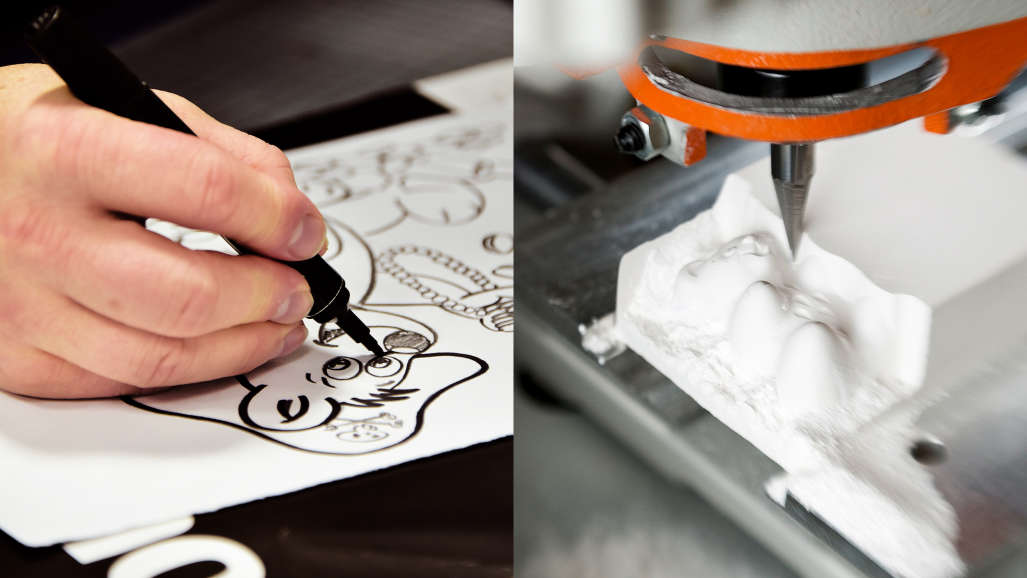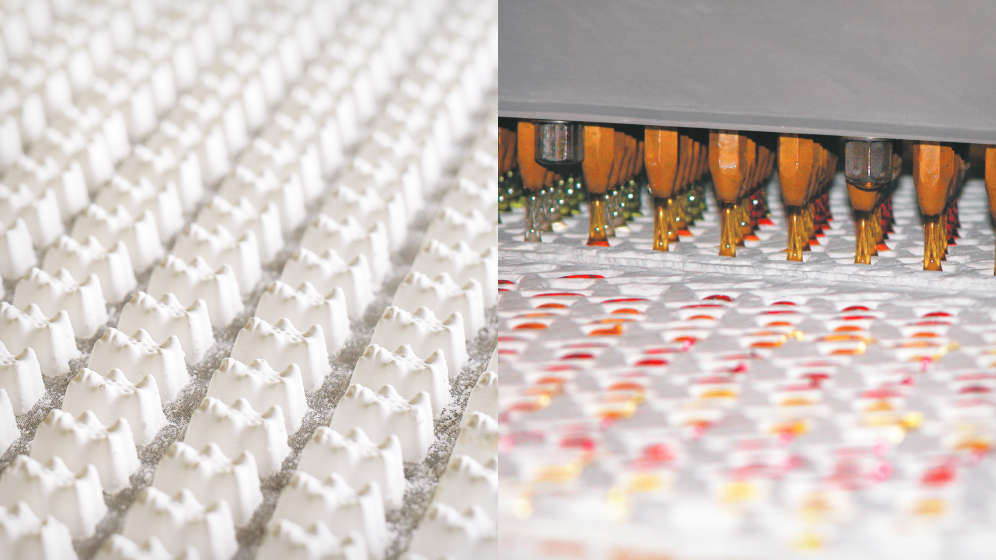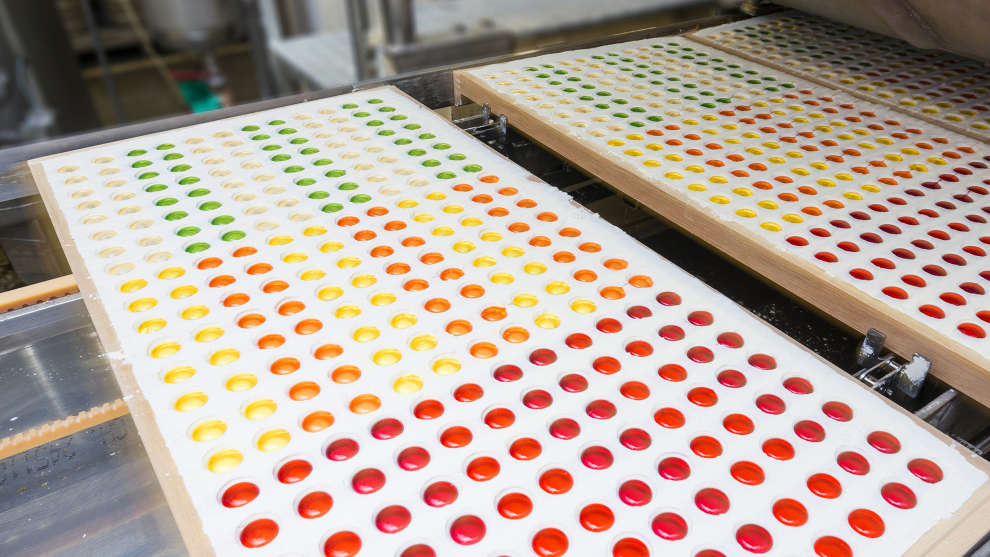 Liquorice roots, which are responsible for the typical sweet and strong flavour of liquorice products, are dried, grated and boiled in water. The resulting black mass is cast into 5 kg rock-hard blocks of raw liquorice, which HARIBO then processes into liquorice specialities.

The flavour – deliciously strong
HARIBO first cuts the blocks into smaller pieces and then dissolves them in hot water. To ensure the unmistakable flavour of liquorice, these products need to contain at least three per cent liquorice extract. The consistency and 'character' of the liquorice products can be varied through the composition of the other ingredients such as starch.

PONTEFRACT CAKES Production UK
The cooked black mass is then deposited into a starch tray, which has been pre moulded with the impression of the Pontefract Cake.
It will stand for curing purposes for several days, before taking out of starch, passing through the glazing process, then finally onto the packing department for bagging.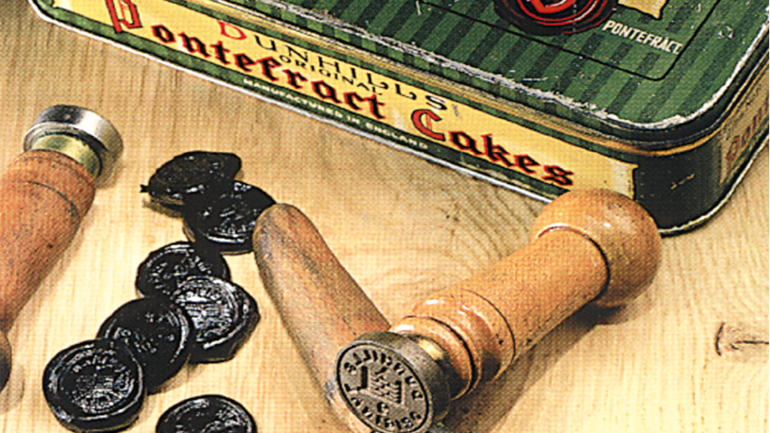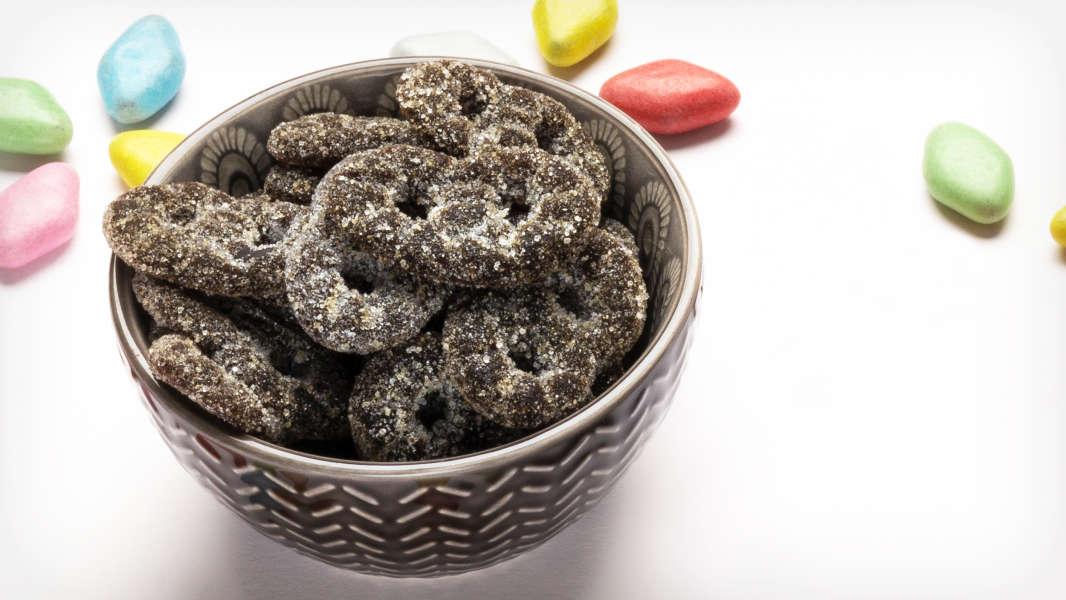 Chamallows: wonderfully soft, foam indulgence
HARIBO Chamallows is the name of HARIBO's irresistible marshmallow range. HARIBO has been producing these delicious products from sweet foam since 1996.

Production – it is our experience that makes them so delicate
To begin with, sugar is heated with glucose, also known as dextrose. Other ingredients are added depending on the desired appearance and flavour. A machine then beats the mass into an especially foamy consistency. Finally, a special machine presses and cuts the foam into the desired shapes. That's how products such as our popular Chamallows are created. After a brief drying period, the wonderful flavour develops in a soft consistency.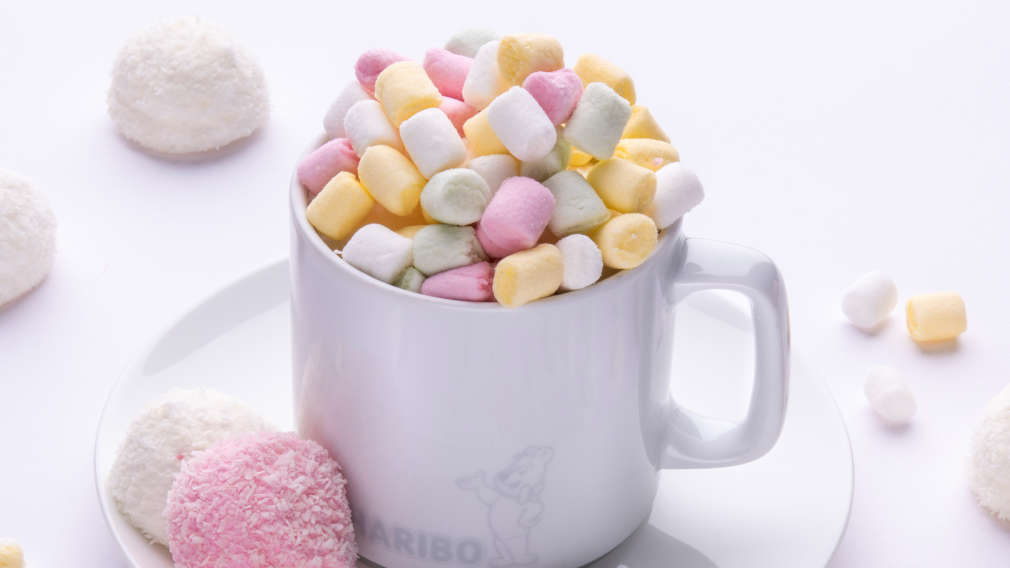 MAOAM: the popular fruit chew
When people talk about fruit chews, they mean MAOAM. The products of the cult brand have belonged to HARIBO since 1986.

Production – with a real bite
A variety of sugar types are mixed and heated in water during the first stage of MAOAM production. Ingredients such as gelling agents and a little fat are then added to the hot mass, which is then vigorously beaten by a machine. The fruit chew mass is then stretched and passed through a long cooling tunnel. The pulling and freezing give the fruit chew its soft consistency and white colour. The mass is cut into angular shapes to create the typical MAOAM Bloxx shape, and colourfully packaged. For MAOAM Pinballs, a machine presses the fruit chew mass into a round shape. Colour and a sugar solution are then applied to the fruit chews in a coating process, giving them their sheen and special bite!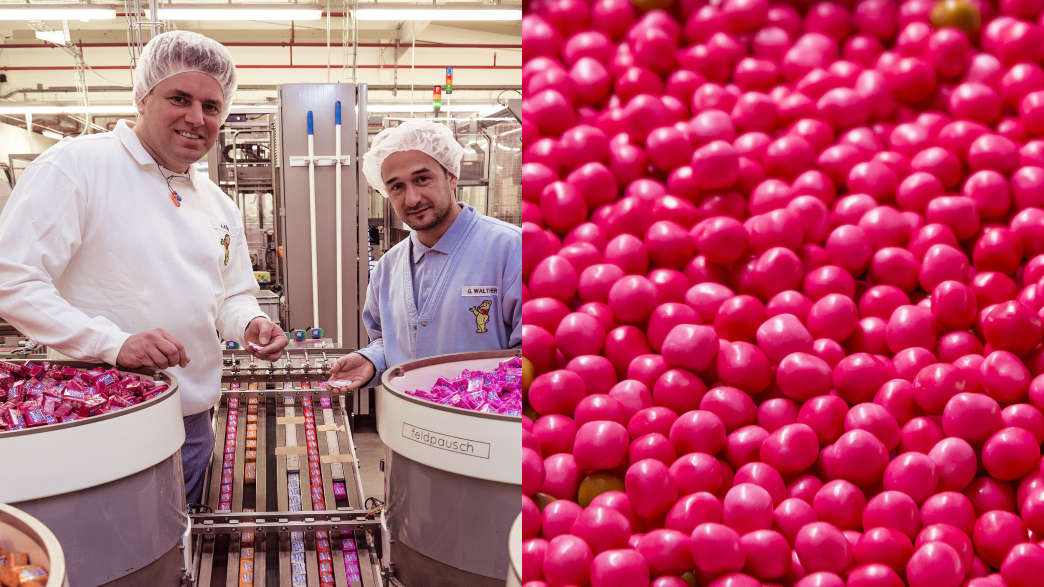 Around 1,000
different products are produced by HARIBO worldwide.